Working life research in the Nordic region has highlighted big changes in how businesses are run. So-called borderless working life offers flexible working hours and less division between work and leisure. But what are the long-term consequences?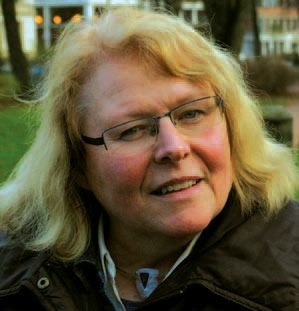 Bjørg Aase Sørensen has a better overview of working life research in the Nordic region than most. She is senior researcher with Norway's Work Research Institute and a professor at the Vestfold University College. She also sits on the board of Denmark's National Research Centre for the Working Environment. She has evaluated Swedish research centres on commission from Vinnova (The Swedish Governmental Agency for Innovation Systems), and has close links to research in Finland. She is often asked to be the opponent at public defences of doctoral dissertations at other universities.
"It gives me insight into where research is at," she says. This does have it's drawbacks, however. She can hardly walk down the street without bumping into a former student who wants to tell her how things have turned out. The corridors of the Work Research Institute are also filled with people vying for her attention. That's why she takes us to her regular Italian cafe to talk about the trends within Nordic research into working life, and where more knowledge is needed. 
A sustainable border-less working life?
Research projects with international participants always carry the advantage of being able to compare between countries. It is an incredibly efficient way of gathering information and to secure an overview, she says. Bjørg Aase Sørensen has taken part in two of the latest projects financed by the Nordic Council of Ministers. One covered the challenges surrounding a sustainable working life.
"We have a Nordic paradox: We have so much control over our own jobs and are so content with our work, yet we still have a very high level of sick leave and lots of people who fall outside the labour market?
"Norwegian research on working life points to the increase in work intensity as one explanation."
Fascinating model 
"The Nordic model still fascinates working life researchers. It's exciting reading Anthony Gidden's analysis of it's mechanisms. Having someone take an outsider's view at the Nordic countries is as important as investigating them from the inside," she says. 
Several studies explore the differences between the Nordic and international working life traditions. The Nordic countries value 'negotiated flexibility' - i.e. a flexibility which has been reached through negotiations between the parties to the labour market. 
One consequence of an increasingly open and globalised economy is more flexible and varied working hours. Bjørg Aase Sørensen recently contributed to another study which explored unusual working hours, compacted working weeks and the unsociable working hours faced by people working in special environments - like oil platforms. Danish researcher Karen Albertsen led this study.
"Information collated from 85 studies published internationally show important differences between the Nordic countries and the rest of Europe. The Nordic model has created a combination of high rates of employment for women, high productivity and a high level of  workers' influence over work tempo and planning. 
"But all this came at a price. More people in the Nordic region say they experience stress, lack of sleep and irritability compared to the European average. Still, the Nordic way with a more flexible working life turns out to have more benefits than drawbacks. This becomes evident when you look at the work-life balance. 
"More people in the Nordic region say they enjoy a better work-life balance compared to other Europeans. There is a sense of a balanced life which gives us an important insight in our hunt for a more sustainable working life," says Bjørg Aase Sørensen.
Work and leisure hand-in-hand 
"Changes in working hours and their social consequences are evident across the Nordic region. We used to focus a lot on the consequences of night and shift work, but there are other things to consider when looking at the border-less working life," she says, and points out how different countries approach this question from different angles. 
"The Finnish 'Balansprogrammet' (the Balance Programme) looks at working life rules and regulations in a life-time perspective. In Denmark you'll find research on family-friendly companies. 
"What happens when you spend a long time concentrating on what your job expects from  you? When you run into problems you might see that giving it all at work has reduced your social resources and shrunk your network. These kinds of questions are being looked into as well. "
There are two different reasons to work more intensively. One is to earn more money - overtime or various extra earnings will maximise your income. The other reason is to achieve a more varied lifestyle. 
"Those in the latter group want to improve their leisure time, and devote more time to things which will confirm their chosen identity." 
The exotic Nordic region
Nordic research in the field resembles the international research in many ways. There are the same rules on the need to publish your research. Bjørg Aase Sørensen thinks it is important to weigh up the need to publish internationally against another goal with labour research: it should be able to communicate with its research subject - namely working life itself. 
"The best research is the type which focuses on people. The kind of research that makes those who participated exclaim: 'That was the most rewarding experience I've ever had!' Or - hopefully on rarer occasions - they'll say: 'that was the most atrocious thing I've ever taken part in!'," says Bjørg Aase and laughs.
"People who are left to their own devices tend to repeat their behaviour. You need researchers to identify the variations, and who ask what makes systems change. The Nordic countries are exotic when it comes to gender equality and flat structures. We should expect our research results to be different from those of international research.
"Norway's working environment legislation contains a unique formulation: that work should bring health. Theirs is an idealistic goal, as opposed to what you find in other countries which often focus on why working life makes people ill. The Nordic model isn't only about production, but also reproduction.
"The changes to working hours have greater consequences here because of the gender roles."
Bjørg Aase Sørensen has been a driving force for interactive research and the tradition of action research which dares ask: what can be done differently?
"In some ways that type of research has become more mainstream. At the same time, it looks at the relationship between how work places develop and the social responsibility of the organisation."
The impossible organisation
"I've always been fascinated by the out of the ordinary. My master thesis looked at 'the impossible organisation', where workers controlled the company and where Utopian ideas like the development of creativity were part of daily life. "
Today there are plenty of examples of such organisations. Still, Bjørg Aase Sørensen feels we've lost track somewhat of what can be done differently.
"For a long time now we've had this simplified idea of leadership. A lot of decisions will have been made against better knowledge. When you organise a business you always have to consider one thing against another. No one organisation model suits everyone. 
"The Danish VIPS project (Businesses' Efforts for a Better Psychological Working Environment) shows it is not enough to simply change working conditions. You also need to change the way a business is run in order to develop the business in a healthy way."
She believes results from working life research can contribute to strengthening sustainability in working life.
The alternatives
"Four out of ten Norwegians still say they'd organise their work differently if they were in charge."
Some companies cooperate internally and across regions. These represent an outline of how the Nordic working life will develop. Bjørg Aase Sørensen sums up the choices faced by working life:
"Some will claim we still have a lot to gain from developing company democracy. Others will put more emphasis on building on research results in order to carry though changes which will push creative potentials to the front."