Organisations for people with disabilities along with the social partners didn't hold back their praise when Norway's Minister for Labour Hanne Bjurstrøm and Minister for Children, Equality and Social Inclusion Audun Lysbakken presented their 'Job strategy for people with impaired work ability' during the presentation of Norway's 2012 budget on 6 October.
"It is good that we now have a job strategy like this," was the reaction from organisations for people with disabilities.
While 77 percent of able-bodied Norwegians are in employment, the number for people with impaired work abilities is 43 percent, and that number has been stable for many years.
"Regardless of boom or bust, regardless of the three-party agreements for a more inclusive working life and regardless of who's in power - they have not managed to increase the number of people with impaired work abilities in working life. So it is time to look again and from new angles," said Hanne Bjurstrøm when she presented the government's strategy to get more people with impaired work abilities into work. 
She didn't hesitate to admit the authorities have not been doing a good enough job, and that municipalities in particular are important for the strategy's success. She promised to revise the civil service act to reduce discrimination during recruitment to the state sector.
Figures from Statistics Norway for the second quarter of 2011 show 78,000 non-working people with impaired work abilities want to work. 22,000 of them are under 30, and they are the job strategy's target group. There will be a focus on the transition from school to working life. 
"The number of young people with impaired work abilities is increasing, and we don't know why this is happening. It is a worry. It is a tragedy for those who are about to enter working life and who cannot do it, and it is expensive for society. That's why this is important and we will succeed," Hanne Bjurstrøm told the press and representatives from social partners and organisations for people with disabilities.
The job strategy includes a range of concrete measures which will be put into action in 2012. The government suggests strengthening work-related measures with 500 traineeships and by giving 25 million Kroner (€3.2m) to employers to help them adapt. New project leader or coordinator positions could be established in each county to support and guide employers. 10m Kroner (€1.2m) will also be allocated to strengthen an existing system of ability assistance which helps individuals function in working life. 
"I know this is open to criticism, but since I have not been given resources to help 78,000 people it is important to focus closely. That's why we begin by targeting concrete measures to these 22,000 people in 2012."
She also answered a question about how to measure the strategy's success. 
"I won't give you that. This is long-term work and a comprehensive strategy which will echo through all ministries, not least in the Ministry of Education," says Hanne Bjurstrøm.
A challenge for employers
Whether employers will want to hire more people with impaired work abilities remains a crucial point.
"To achieve that, we need measures which are far better tailored than they are today," said Virke, a federation representing more than 15,000 enterprises.
Minister for Labour Hanne Bjurstrøm responded by inviting the parties to cooperate on how to execute the strategy, and points out that she is using new money on this.
She also dismissed the idea of allowing for the temporary hiring of people with impaired work abilities. 
"I don't buy that. In that case they will never really enter working life, but remain in temporary positions." 
The Minister for Equality, Audun Lysbakken, announced that from an equality and anti-discriminatory perspective he supports measures which could reduce working life discrimination of people with impaired work abilities. But he is also interested in the social economical consequences of "making use of all available manpower," and has therefore initiated a social economical analysis to highlight the economical consequences of more people with impaired work abilities finding work.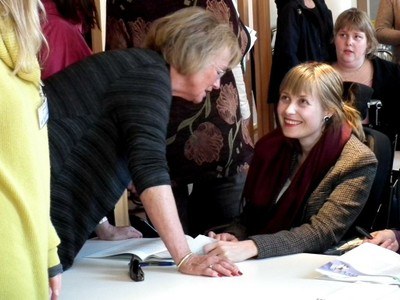 Turid Klette, from the Norwegian Confederation of Trade Unions (LO), and Ingrid Ihme, Open Mind, during the presentation of the government's job strategy for people with impaired work abilities (above)
Trial irritates
Reactions to the presentation were mainly positive, but there was criticism too. Why will the system of adapted transport to and from work or school remain a trial? Why not make it permanent?
"But the money is there," says Ingrid Ihme. She is disabled herself, the Head of Telenor Open Mind, a member of the Norwegian State Council on Disability and she has been part of the experience and idea panel with representatives from working and business life, one of the two panels which have been asked to come up with suggested measures.
"I think many of the measures are exciting and it looks like they have taken the advice from the panels and the State Council on Disability seriously," she says, and points to some of the solutions she finds particularly interesting:
"It is very exciting that there will be special coordinators in each county. Open Mind is an offer available in Oslo, so it is very important to spread this nationally. It could help businesses get an overview over all the good measures which are out there.
"The job strategy is targeting four obstacles to more people with impaired work abilities finding jobs. These are the discrimination obstacle, the cost obstacle, the productivity obstacle and the information and attitude obstacle. Hopefully now the county coordinators can relate to these obstacles in a more wholesome way.
"The third thing which is really exciting is that they want to establish a working life coach at the working life centres. We use this in Telenor Open Mind. We have a coach who comes to work to try to help participants believe in themselves, but also to help management feel safe when hiring people with impaired work abilities.
"It is also important to establish a system of contact persons for people with impaired work abilities at the Norwegian Labour and Welfare Service (NAV) as part of the adaptation guarantee. This is important to people with reduced abilities who need assistance to enter the labour market."
In order to get people with impaired work abilities into work, there are many things that need to function well, says Ingrid Ihme:
"I use a personal assistant before I get into work, then there's how to get there in a car or on a bus, and once at work I still need help to go to the toilet and to fetch lunch. When I come home there is leisure time and health and doctors and all the rest which is called user-controlled personal assistance, which is different from ability assistance at work."
During 2012 the ability assistance at work system will be strengthened by 10m Kroner (€1.2m). Is this good enough?
"I believe 10m Kroner will help quite a lot because often we are talking small, practical needs. Many only need a bit of help and then they're fine. I am happy they actually included that much. I feel our advice has been listen to," says Ingrid Ihme.
Not much is new, but the drive is
The job strategy for people with impaired work abilities is based on the three-party agreement for a more inclusive workplace, the IA agreement. From the beginning there were three main aims, one was to get more people with impaired work abilities into work. Turid Klette, the representative from the Confederation of Norwegian Trade Unions (LO), talks about a 2006 parliamentary committee's decision to focus more on this aim. One challenge was how to engage employers, and whether affirmative action might be used.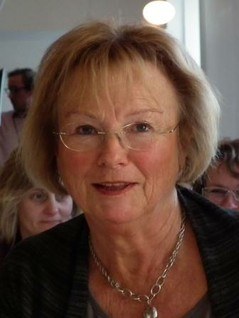 "I don't believe that is the way to go either in this instance," says Turid Klette, as she agrees with the minister's view on the matter.
"We need to find a carrot. I believe in wage subsidies which would cover some of the employers' salary costs for people with reduced abilities over a certain period of time, while employers must be made to pay a tariff salary. We must avoid a two-tier working life, and equal pay for equal work is important to us.
"I am glad the Minister for Labour is clear when it comes to temporary employment. If not there would have been trouble. I also believe in hiring working life coaches linked to the working life centres run by NAV, which is responsible for following up businesses which have entered into an IA [Inclusive Workplace] agreement and therefore signed up to working towards employing more people with impaired work abilities."
She also thinks it is very good that NAV's county directors hire dedicated staff who will travel around to train staff at local NAV offices.
"But all in all there is not much which is new here. It seems like they have tried to consolidate existing measures as part of a new, improved drive - which is good. For new impetus in this work it is crucial to involve education through the Ministry of Education and Research and other ministries like the Ministry of Health to offer decent health support, as has been suggested." 
Workers' attitudes
Obstacles in working life also depend on attitudes among workers, what is LO doing about that?
"We are busy engaging with our associations and members to increase the level of knowledge and skills among our representatives and members. We feel employee representatives are in a great position to influence attitudes. They can be instrumental in getting jobs for people with impaired work abilities when being present during interviews and when candidates are chosen. That is why it is important to work with attitudes, LO is very focused on that."
A new way of thinking
A researcher in this field, Sveinung Legard at the Work Research Institute, is not convinced the new strategy contains that many new measures, but he thinks it represents to a certain extent a new way of thinking when it comes to employment policy and attitudes to people with impaired work abilities:
"So far employment policies have to a large extent focused on making people with impaired work abilities as employable as possible through measures like further education and job training. Now the focus has shifted to what is actually going on in working life, and how companies can become more open by doing things like adapting their offices and information systems. The revision of the civil service act should help prevent discrimination of people with impaired work abilities when they apply for state sector jobs. Offering coaching for employers is also a new thing, and strengthening the system of functionality assistants is a good thing," says Sveinung Legard. He also wants more focus on the transition from education to work. This nearly doesn't figure at all in the job strategy, he feels.