Norway's and Russia's Foreign Ministers signed an agreement on 2 November making it much easier for 9,000 Norwegians and 45,00o Russians to visit each other.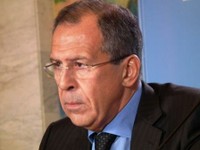 "The agreement is important to those who live there. We try to concentrate on questions which are important to ordinary people," Russian Foreign Minister Sergej Lavrov told a press conference after the second ministerial meeting on the Northern Dimension in Oslo. 
Swedish and Icelandic Foreign Ministers Carl Bildt and Össur Skarphédinsson also took part. The Finnish Foreign minister, Alexander Stubb, represented the EU at the meeting. Denmark, Poland, Lithuania and Estonia had lower level representation.
Poland and Lithuania are in similar negotiations with Russia to  reach an agreement on visa-free travel for Russians in the exclave Kaliningrad who want to visit neighbouring countries. 
Those negotiations have proven very complicated as the three countries negotiate jointly to secure an exemption from EU rules in order to avoid discrimination of Russians living in the middle of the exclave. A Russian-Polish agreement has been reached, but the agreement with Lithuania is taking more time.
The Norwegian-Russian agreement must be ratified by the two countries' parliaments. Once it comes into force, people who live up to 30 km from the border will be given a permit allowing them visa-free travel. The permit will cost 20 Euro and lasts for three years. Holders can only travel 30 km inside the neighbouring country. Each stay must not last longer than 15 days, but there are no restrictions on the number of stays per year.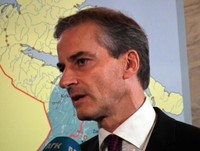 "I won't quit until Vardø is also part of the agreement. People there live further east than those in Kirkenes and they are closer than 30 km from the maritime border between Norway and Russia," said Jonas Gahr Støre.
None of the Foreign Ministers ruled out the possibility of full visa-freedom between Norway and Russia. But such an agreement would have to be recognised by all Schengen countries.