A gun on his back, snus tobacco under his lip and a misogynistic worldview, he drives around on his scooter. This image of the primitive Norrlänning – a person from Sweden's northernmost county – became ingrained with the 1996 movie The Hunters. Now Northern Sweden is hunting for people to carry out the so-called green revolution, and that image has to go.
It is easier to recruit from abroad than from Southern Sweden, both to the Luleå University of Technology and other workplaces in Norrbotten.
The Nordic Labour Journal hears this more than once during our trip to Sweden's northernmost county Norrbotten, which covers an area greater than Austria. If the massive social change also known as the green revolution is to become reality, industry in Northern Sweden must recruit tens of thousands of people. People who must choose to become Norrlänningar.
"We cannot create a society around fly in, fly out," says Lotta Finstorp, Norbotten's current and first female Governor.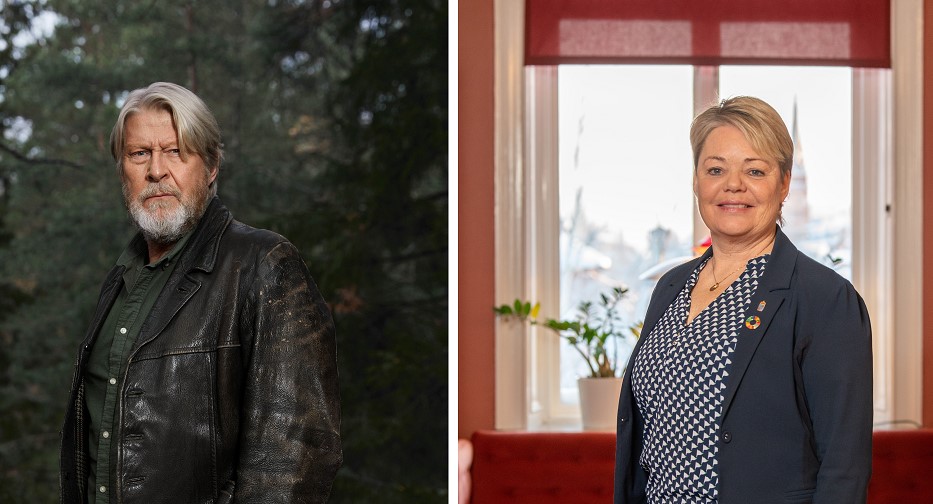 Is it the character Rolf Lassgård  portrays in the movie The Hunters that will attract new labour to Norrbotten? No, says Lotta Finstorp, who wants a diversified labour market. Photo: Sophie Odelberg/TV4/C More and Lule-bild.
We meet her in her official residence. The yellow wooden building from the 1850s sits proudly in the city centre of Luleå, the seat of Norrbotten County. This is where the Governor receives guests from near and far. The residency has also been Lotta Finstorp's home since February 2021 when she became Governor. She continues: 
"We need permanent citizens, people who want to both work and live here so that the county gets more inhabitants. To succeed, we need to change the image of Norrlänningar. The movie The Hunters established a stereotype of the male Norrlänning. This has had negative consequences for recruitment."
The movie premiered in 1996, had a sequel in 2011 and in 2017 the first season of The Hunters TV series was recorded. Rolf Lassgård, who plays the main character in both the films and the TV series, told Swedish Radio when the TV series launched that "this time it is less about the world of chequered shirts" and that "the pub does not look like a timber cabin where only blokes sit drinking – there are normal restaurants".
A shower for women is not enough
The green revolution depends on large-scale recruitment. Norrbotten and its neighbouring county Västerbotten need some 100,000 people to work in new companies and established businesses that will want to expand.
This number includes 27,000 new industry jobs plus nearly three times as many so-called secondary jobs in education, the health and care sector, transport and more. To make this happen you must dare to break new ground, believes Lotta Finstorp.
"Modern people don't want to go and live in a place with an antiquated worldview where there are no female leaders. What Norrbotten needs is a much more diverse labour market if we don't want to see women still choosing jobs in the care sector and men in the automotive industry. But then you need to be able to offer more than telling people 'we now have a shower for women'," she says.
Being paid like a man 
The wage gap between men and women is narrowing in Sweden, but in 2020 women's wages were on average 90.2 % that of men's, according to Sweden's National Mediation Office.
"I try to focus on gender equality issues as part of getting people to move here. Wages are unequal here in Norrbotten like in the rest of Sweden, but if you want to you can fix this. For us this is nothing less than an existential issue," says Lotta Finstorp.  
Wage issues are becoming increasingly important for a region that has major recruitment needs. In April, the daily Dagens Nyheter wrote that Norrbotten was short of 1,123 nursing assistants, a figure obtained from the Public Employment Service. The newspaper told the story of a former nursing assistant who had gone from working in home care to signing up with the LKAB mining company where she now drives an iron ore train. The switch has made her 10,000 kronor (€950,-) better off a month after taxes. 
Pay is just one issue that influences gender equality and the power to attract labour to Norrland. There are others. Last year, the Luleå University of Technology mapped the skills needed to address the challenges and find potential solutions for the labour region of Boden-Luleå.
The proposed solution to a gender-segregated labour market and labour shortages was "to strategically and operatively work with norms, values and jargon".  These problems are not unique to this region, but that statement shows that the Governor is not alone in wanting to see changes to Norrbotten's labour market.
Winds of change blow anew in Sweden
It is decades since around 800,000 people in total queued up to watch The Hunters in cinemas. What is today's popular image of the Norrlänning?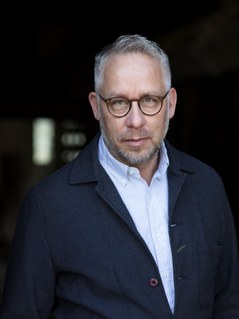 The Nordic Labour Journal rang Po Tidholm, the author and journalist who also made the 2016 TV series "Resten av landet" (The rest of the country). In it, he talks about "a countryside that is changing and the people who insist on living there. For better or worse," as Swedish TV wrote in their TV listings.
Po Tidholm tells the Nordic Labour Market a story to illustrate the image of the countryside man.
"The only contra-urbanisation wave Sweden has ever seen since we began measuring migration in the 1800s, is the green wave in the 1970s when more people moved to the countryside than to the cities. So why that was? It was a sign of the times, of course. 
"Many were tired of the concrete society built by the Social Democrats over 30 years. Not many felt the "environment programme" of constructing new housing to be much fun, and in fact considered it to be bad for the environment," he says.
New values
Net migration from Stockholm County and Västra Götaland County (home to Sweden's second city Gothenburg) has risen in later years, as part of a trend where more people choose village life and the countryside over city living. Po Tidholm sees this as a change in values. 
"Over the past two years, more people are moving out of the cities than during the 1970s. Urban life is no longer seen as the only valuable lifestyle, other values are important too," he says.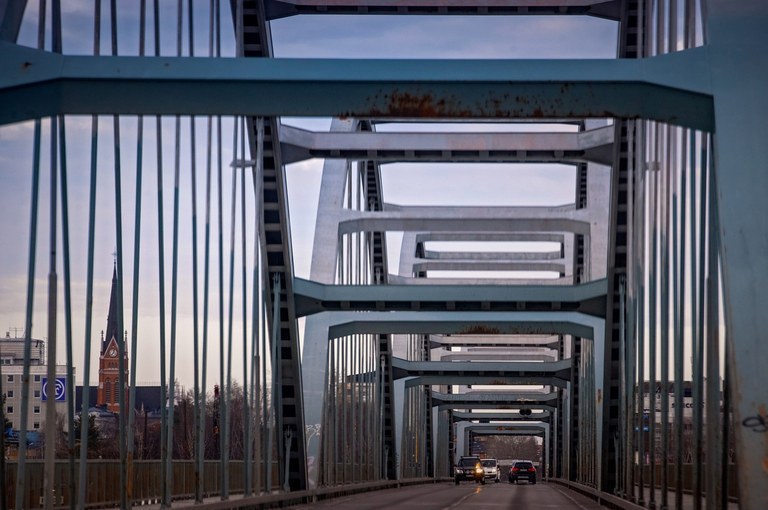 He believes this shift, which is reminiscent of what happened in the 1970s, has to do with the pandemic. 
"There was a higher infection risk in the cities. And when you no longer could go to the cinema, theatre or restaurants, cities were no longer that much fun.
"Some people were also environmentally aware and interested in growing their own food. This has been amplified by what is happening in Ukraine, a feeling of being able to be self-sufficient in case of a war," says Po Tidholm. 
He also points out that in Sweden there has been a lot of focus on the importance of the individual's happiness and progress during the past 40 years.
"In cities, you can live in clusters in high-status areas and measure your skills against other people's. There are strong arguments linked to high status."
Po Tidholm now sees that more people are appreciating other human qualities which can be further developed in the countryside. Like the ability to grow things, renovate old buildings and develop different skills linked to craftsmanship, body and hands.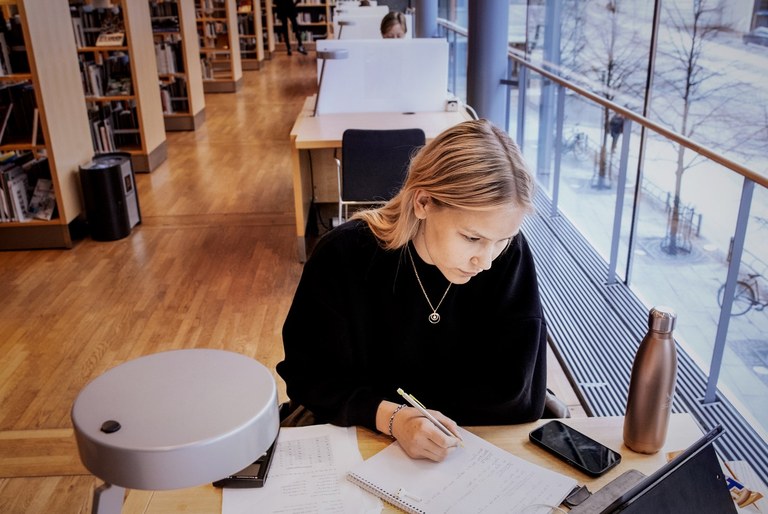 Maria Backlund is doing her first year studying technology at LTU and is exactly the kind of person Luleå needs.
"This has helped to add value to the countryside. That is where you find the meaningful context. We always knew that vegetables and raw ingredients came from the countryside. When we grow them ourselves, the work is given added value and so is the locality. The country farmer is now seen less as a loser."
No more women bracing the snow
Loser or no loser. Even if The Hunters in its TV series format has modified the image of Norrlänningar, television is still projecting images that Governor Lotta Finstorp believes perpetuate the image of an unequal county.
"They have to stop showing images of Norrlänning women pushing their spark (a Swedish kick sled) bracing themselves against a snowstorm while making their way down a country road. This is an antiquated image which we can no longer afford to use if we are to recruit thousands of new citizens. And we will."