The social partners and authorities are joining forces to confront widespread harassment in Danish workplaces, particularly sexual and gender-related behaviour which new research shows to hit far more women than men – including in politics and the IT sector.
For some women working in Danish politics, being harassed by men because of their gender has become part of their working day. A survey shows that many women working in IT also experience gender-based harassment from colleagues and management. 
One in three female IT professionals has been told they are not professionally capable, that they do not understand technology, IT and coding, and should stick to secretarial jobs. According to the survey, one in five women in the IT sector has also been the victim of sexual harassment, compared to 2.5% of men. It also shows that leaders and IT training teachers are behind around a third of the harassment.
Alarming spread
The survey, published on 4 March 2020, was commissioned by Prosa, the trade union for IT professionals.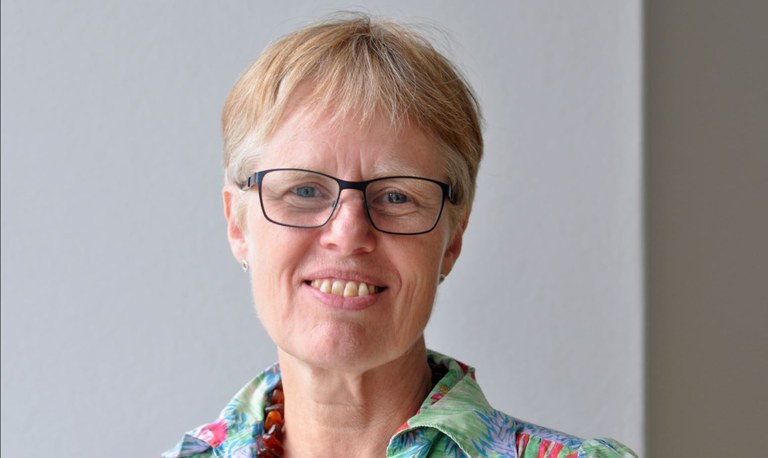 Prosa's deputy leader Hanne Lykke Jespersen calls the widespread harassment "alarming" and promises action. 
"It is crucial for us to take a stand against this totally untenable situation," she says and calls on business leaders and IT training programmes to adopt clear guidelines that say harassment is completely unacceptable, and that the problem must be talked about more in the workplace. 
The scale and seriousness of the problem is also recognised by the national research centre KVINFO, which publishes research on gender, equality and diversity. It produced the survey of gender equality, welfare and sexual harassment among Prosa's members. 
"This and other surveys show that sexual harassment in the workplace is a big problem which concerns women in particular, and it has major consequences. It affects both the employees concerned, the rest of the workplace and attempts to make the labour market less gender-segregated," says project leader Rebekka Mahler at KVINFO. 
A gender-segregated labour market
Similar surveys document harassment in other sectors, including the restaurant trade, among commerce and office workers and in Denmark's largest trade union 3F, where 20% of female members have been victims of sexual harassment from either colleagues or a boss.
KVINFO sees a growing will to expose and solve the problem.
"Our experience is that trade unions, employers' organisations and educational institutions are increasingly aware of the need to create more knowledge around the scale and nature of sexual harassment, and for how to change this culture," says Rebekka Mahler.
Labour shortages in many sectors have led to a recruitment drive to get more women to apply for jobs which traditionally have attracted mainly men – including in the IT sector. But KVINFO believes it will not be possible to make the labour market less gender divided if workplace harassment is not dealt with. 
"Simply telling women that there are exciting positions and highlighting female role models is not enough. You must get rid of harassment too. This new survey shows that harassment has an impact on women's confidence in their own skills and on their job satisfaction. It leads to more sick leave and less enjoyment. It also stunts their career opportunities and some women avoid the sector altogether," says Rebekka Mahler.
Many employees do not know what "sexual harassment" entails, or whether their workplace has policies to deal with sexual harassment and gender-discriminatory behaviour. Many also do not know what to do if they fall victim to this, shows KVINFO's survey. KVINFO encourages workplaces, trade unions and organisations to develop and put into action policies and measures to change their culture.
A wakeup-call
Lawmakers have also woken up to the fact that sexual harassment in workplaces is a problem which must be solved. The Minister for Gender Equality and the Minister for Employment made a joint appeal to leaders, companies and public institutions in the wake of the #metoo movement, asking them to make sure everyone in Denmark can go to work without having to face sexual harassment.
The ministers called the #metoo stories "a wakeup call" and said fighting sexual harassment must be part of the agenda in all workplaces. Leaders and employees must become better at supporting a workplace culture where everyone is more aware of the need to relate to each other in a decent way. The ministers also said workplaces need detailed guidelines for how to deal with unacceptable behaviour, and that these must be made universally known and enforced.
Meanwhile, the Danish parliament has agreed to increase compensation for workers who have been harassed at work, and to sharpen guidelines for workplaces so that no-one can brush sexism aside by saying "that's just the culture here".
There is also focus on gathering more precise data on the scale of harassment, according to KVINFO. The National Research Center for Work Environment is working with changing the methods used to assess the scale of sexual harassment in the workplace.
Women in politics also hit
Sexual harassment is a serious problem in the world of politics too, making women leave their political positions. Several female local politicians and parliamentarians have experienced this and spoken publicly about it. Rosa Lund, an MP representing the Red-Green Alliance, is one of them. 
She regularly receives hateful, threatening or sexually charged messages. Sometimes she takes screenshots and posts the messages on social media, she told the TV2 programme "Woman – know your voice". 
On her Facebook page, Rosa Lund also writes that she knows that other women have received such messages, and that she knows women who stay away from politics because they fear sexual harassment.
"There are women who will not run in an election, who close their public profiles on social media and who completely shut themselves out from any political discourse because they are afraid of these kinds of messages. I consider it to be a massive problem for our freedom of speech and our democracy when men can sit behind a screen and threaten women into silence," writes Rosa Lund.
One of her female colleagues is the Danish Social Liberal Party MP Zenia Stampe. She has received threats several times, and reported it to the police. Two men got prison sentences, one for 40 days and the other for one year, for issuing threats against her.  
Professor and researcher of gender and politics, Drude Dahlerup, also believes women avoid becoming active in politics because of harassment, and that this is a democratic problem. 
"This is an attack on women's citizenship," Drude Dahlerup told the TV series "Woman – know your voice". 
Better digital education
Female politicians are four times more likely to experience sexual harassment than male colleagues, in the shape of sexually explicit messages and comments on social media. This is according to a survey from September 2019, carried out by the Danish Institute for Human Rights, focusing on social media's impact on the democratic discourse.
The survey says male politicians experience as much harassment as female politicians, but that it is directed at their political views – while female politicians are harassed and threatened with reference to their gender and their bodies. They are for instance threatened with rape, which is a far more personal and invasive form of harassment than what men experience, says the Danish Institute for Human Rights.
To reduce the level of harassment and threats that MPs experience, it is important to improve digital education, the Institute writes. It has asked the government to develop a national action plan for digital education. It will focus on basic rights and digital behaviour in the education system and in other places.