Will hiring more health care assistants make hospitals more efficient? Nurses at St. Olavs Hospital in Trondheim, Norway, welcome the hospital management's aim to increase the number of healthcare assistants. They are happy to leave certain working tasks to the assistants, but several conditions must be in place before this can happen.
No other occupation in Norway faces a greater labour shortage than nursing, according to a survey carried out by the country's welfare agency NAV. But there is also a serious lack of healthcare assistants. The two occupations futures are closely linked.
Today's nurses must be experts in everything from slicing cucumbers to looking after extremely ill patients, according to Kenneth Sandmo Grip. He is the Norwegian Nurses Organisation's representative at St. Olavs Hospital (STO). His colleagues would welcome more healthcare assistants at Norway's fifth-largest hospital.
Specialisation
"I believe other occupational groups can help specialise the nursing profession. We have already seen some tasks transferred to healthcare assistants. But STO mainly maps which tasks are performed by nurses, and what others might be able to do. The Norwegian Nurses Organisation believes more healthcare assistants are needed," says Grip, adding that more healthcare apprentices are due to start in the autumn. 
"I believe nurses have acted as buffers for greater efficiency for years. Secretaries have been removed and nurses have taken over. Nurses are doing more cleaning tasks. We have been far too good at taking on jobs which we really should not be doing. We see the need for other occupational groups to step up, especially on wards," he says. 
The hospital management wants to more than double the proportion of healthcare assistants from 6.9% to 15% by 2022. Figures from Statistics Norway (SSB) also show there is a lack of healthcare assistants. The number of full-time posts across the country must increase by 35% over the next 15 years. 
Bottlenecks
Half of a nursing course is practical work. Grip explains how more apprentices in hospital healthcare might represent a challenge to nurses' chances to mentor those who study nursing and who are doing their in-house training. That is why the Norwegian Nurses Organisation there is a need to map several issues.
"It is perfectly OK that the number of healthcare assistants is going to increase from 6.9 to 15% at STO by 2022, as long as we have proper mapping that shows this is possible. Tasks that are to be moved away from nurses must, in that case, be the same for all the shifts – day, evening, nights and weekend," points out Sandmo Grip.
The number of nursing training spaces and a shortage of apprenticeships is said to be leading to a shortage of nurses. Another reason is the many Swedish nurses who have returned home.
"An absolute need"
The need for more healthcare assistants has existed for a long time, says Torild Enge. She is a veteran healthcare assistant and a trade union rep. Her departments are now mapping new tasks for healthcare assistants.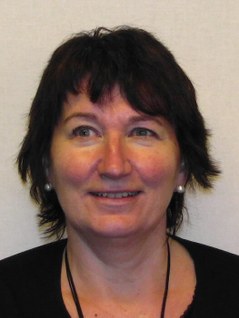 "When I started back in 1977, there were far more healthcare assistants. There is definitely a need for more than those STO has today. Our trade union reps are looking forward to this, and see how it can ease nurses' jobs. Too many tasks land at nurses' feet. One thing is certain – healthcare assistants must work with patients, not do menial tasks," she says. 
Typical tasks
"Healthcare assistants should be where the patient is. We have patients' rooms situated around a workstation. Healthcare assistants will be in the rooms while nurses spend more time on the workstation, preparing doctors' visits and more. The healthcare assistants will provide patients with information and be there when help is required. That's the way it used to be when I worked on wards. Things will become a bit more like that again."  
In addition to looking after patients, healthcare assistants can take blood and monitor a patient's condition. Other tasks involve changing band-aids, help out with equipment and maintaining contact with municipalities when patients are to be sent home.
Increasing the numbers
Heidi Magnussen is the STO HR Director. She earlier told the publication Fagbladet that it will become easier for healthcare assistants to find jobs. STO is going to increase the annual number of apprenticeships from 23 to 50, and healthcare assistants will be taking on more tasks.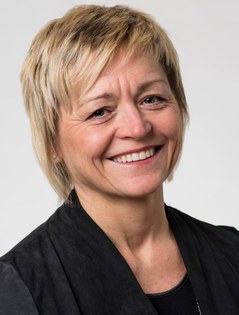 "We believe a good mix of occupational groups will lead to the best quality and the most efficient way of running things," she told Fagbladet. 
Magnussen added that the plan was not to increase the total number of jobs, and that no nurses need fear for their jobs.
Immigration is important
SSB has pointed out that it will probably be necessary to import healthcare workers from other countries in order to meet demand. There will be a shortage of some 4,500 nurses and 3,900 healthcare assistants in the coming years. No other occupational groups in Norway face the same labour shortage. 
One of several reasons for this is the fact that there are too few student nurses and many existing nurses over 50, SSB writes. The lack of healthcare assistants is also explained by the fact that half of them were over 50 in 2010. The result: high age-related drops in numbers. 
SSB has made some alternative calculations. Even if there is an expected 20% increase in trained healthcare assistants and nurses, there will still be too few of both groups by 2035.
Employment rates for healthcare assistants and others with similar training has improved less than expected between 2000 and 2014, according to an official Norwegian government report.