Levels of sick leave vary a lot between the different Nordic countries, yet it seems it gets harder and harder to qualify for sickness benefit - whether the level of sick leave rises or falls. There is no agreement among researchers on what really lies behind these variations, nor on what policies actually work.
While Sweden enjoys its lowest level of sick leave for 27 years, Norway has seen sick leave reach a record level of 7.7 percent. The Swedish experience has become a hot potato in the Norwegian debate as a result.
It is important to not get too carried away by the statistics, however, because the definition of sick leave varies between countries. Still, it is unusual to find Sweden and Norway at opposite ends of the scale. Usually Denmark, Finland and Iceland enjoy a low and stable level of sick leave, while it has remained higher in Norway and Sweden.
Sick leave akin to an elephant?
When Norway's new Minister of Labour, Hanne Bjurstrøm, invited the country's leading researchers for a one-day seminar on sick leave, it was a bit like the fable of the elephant. In it, a king hears a rumour of a mysterious animal in the jungle. He sends five of his wisest men to investigate.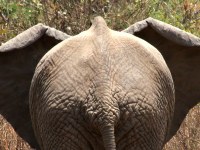 When they approach the mysterious animal they are suddenly overcome by thick fog, and each of them can only feel one part of the animal's body. As a result, the five wise men's report is very confusing. It all depended on whether they had felt the elephant's tusks, ears, legs, body or tail.
Hanne Bjurstrøm must have sensed some of that same confusion when receiving the minutes from the seminar and looked at the hundreds of power point presentations.
The term sick leave encompasses both people who are absent from work while not being ill, and people who are ill but not absent from work. And then there is of course those we usually associate with the term sick leave - those who are ill and absent from work.
Warns against moralising
Hanne Bjurstrøm warns against turning the debate around sick leave into a moral one.
"It is a difficult debate in which it is easy to label people as spongers. But our attitude is crystal clear. We will keep our sickness benefit system. Our goal is not to stop misuse of the system, but to make sure people get paid a salary while they are ill. Benefit fraud must be attacked through different measures," she says.
The Minister of Labour says it is still the government's goal to cut the level of sick leave by 20 percent. That is the number agreed between employers, unions and the government in 2002 when they signed the so-called IA deal on an inclusive working life. This deal must be renewed by 31 March, and this has led to a heated debate on sick leave in Norway lately. That's why Hanne Bjurstrøm is hunting for new ideas for what can be done politically to cut the level of sick leave, and thus saving considerable amounts of budget money. During 2009 sick leave costs increased by 16.7 percent to 32 billion Kroner (nearly €5 billion). 
A group tasked with presenting suggestions to what must be done has been told to look at the Swedish system, which favours standardised medical certificates, detailing how long you can take off sick for each type of illness.
The debate's common features
When studying the debate on sick leave in the Nordic region you find some common features:
There is a common belief that you must intervene at an earlier stage. The longer someone is off sick, the higher the risk for that person never to return to working life.
There is increased focus on what the person on sick leave is able to do. If he or she can't work full time, maybe they can work 20, 40 or 60 percent?
Doctors are given a key role. Many argue it is too easy to go on sick leave.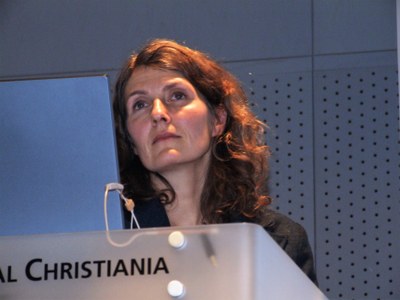 Benedicte Carlsen from the Uni Rokkan Centre was one of the researchers presenting the new results. She interviewed GPs and asked them how often they have denied a patient sick leave.
"75 percent answered they had never, or only a few times a year, said no when someone asked for a sick note. The gate is wide open!" she said.
Most of the doctors admitted they placed more importance on the patient's wishes than their own medical judgement. 
"Many feel it is uncomfortable to issue sick notes, but they couldn't see what other profession could take on that role."
Many of the doctors, 67 percent, where therefore positive to other ideas for reducing sick leave, like introducing a rule of no sick pay on day one of absence.
No great system abuse 
Other researchers pointed out that levels of sick leave have remained remarkably steady over longer periods of time. Perhaps the relatively low level of system abuse has been the most remarkable thing of all?
"Norway's sickness benefit system goes against the grain of all economic theory! Here people have enjoyed full sickness benefit from day one. People working for employers who have singed the IA deal can go off sick for eight days, three times each year. Why does that hardly affect sick leave statistics at all?" said Professor Steinar Westin, head of research on sick leave at the Norwegian University of Science and Technology in Trondheim.