How does a new occupation emerge? It's a simple question which is hard to answer. Why can't existing occupations cover the needs created by new technology and changes in consumer habits?
We've all poured over the newspaper job section over breakfast. The older you get, the fewer jobs fit your qualifications. More and more occupations have English titles. It can often be difficult to even understand what an occupation entails. What does a 'key account manager' or a 'transfer pricing expert' really do?
Just as new occupations appear, other disappear.
"In the modern labour market there is no longer a need for street lamplighters or ice deliverers. We have automatic street lights and fridges instead," said Angeles Bermudez-Svankvist, Director-General of the Swedish Public Employment Service, when she addressed the labour market conference 'New skills for new jobs' late last year. 
Many occupations have emerged less because of any dramatic technological development, rather than cultural changes. We have begun to employ Bridal Consultants so that our own wedding can match those we see on TV. Personal trainers are increasingly popular, because Sweden's crown princess is marrying one. 
And because enough people believe their property will command a higher price if given a once-over by a home staging consultant, that too is becoming an important occupation - because without one, your home suddenly looks less attractive than others on the market. 
It's really a zero-sum game. When everybody uses a home staging consultant, nobody gets a higher price as a result. The only thing that might happen is that the property market speeds up a bit. So why can't ordinary interior architects do this job instead?
"The difference between a home stager and an interior architect is that the aim is to get as many as possible to like the interior - not just those who live there," explains Martin Wadenkrantz, who runs Twentyfourdesign in Stockholm.
Universities a driving force
A long education is rarely a demand for lifestyle occupations. 
"Barista is one occupation which simply did not exist in Sweden just a few years ago. Making a good espresso takes a very special skill, but you don't need further education to do it," says Gunnar Olofsson, professor at Linnaeus University's School of Social Sciences. He is also active at the university's 'Forum for occupational research'.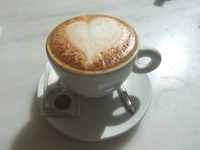 He and three other researchers have been granted €410,000 to study old and new occupations. Their research programme is called 'Professional occupations' conditions and valuation'. They will study occupations that demand further education. 
"New technology and specialisation drive the emergence of new occupations, but another important driving force is high schools and universities that try to find niches in the labour market for which they can offer an education. 
"One good example is the new Swedish occupation of human resources specialist. Some 30 years ago the human resources specialist  education was established," says Gunnar Olofsson. Before that economists or engineers filled personnel functions in companies and organisations. 
"But when the human resources specialists entered the labour market it didn't take long before they started employing other human resources specialists. So you had a new occupation."
According to Gunnar Olofsson the same development can be seen today for information professionals.
"Those who have studied information have professional skills which they feel are more suited for the job. They no longer want to employ tired old journalists when they themselves have become information officers.
Inter-occupational fight
So you end up with an inter-occupational fight. For the information officers the fight is not yet won. Severe cuts in the media business means many journalists go for information jobs - and journalists will more often than not employ other journalists. 
Nobody knows just how many new occupations are created every year. That is like asking how many words there are in a language. Do you count titles with more than one word in them? You tend to find horizontal specialisation within occupations. Nurses train to be nurse anaesthetists, paediatric nurses and emergency nurses. They also specialise vertically - in terms of what level of responsibility they hold and where they fit in the hierarchy - as nurse administrators and nurse managers. Do all these count as separate occupations?
Spotting dying occupations is easier
"If you want to have some fun, take a 30 to 40 year old telephone directory and look in the occupation register. There will be many occupations which no longer exist, like card puncher. Companies used to have separate rooms where women sat and punched punch cards.
Punch card machines were the computers' predecessors. Information was stored on cards which each could fit 80 columns of punched holes. IBM started punch card production in Stockholm in 1932. Production peaked in1969 with one billion punch cards. Then computers with screens became more and more common, and the use of punch cards slowly disappeared. The last ever punch card was made in 1980. 
"At the same time some manual occupations remain, but with a higher status than before because they cater more to the luxury market - like tailors."
There is a constant change in what qualifications each occupation demands, and you can get a polarisation in qualifications between different countries.
"In London a taxi driver must learn 22,000 streets by heart. In Sweden you only need to know your way around a satnav," says Gunnar Olofsson.